Fox News Flash top headlines are here. Check out what's clicking on Foxnews.com.
NEW
You can now listen to Fox News articles!
Alabama Gov. Kay Ivey on Tuesday awarded an $82.45 million grant for what she said will be a transformative project to expand broadband service in the state.
Ivey said the grant will be used by Fiber Utility Network, a corporation formed by eight rural electric cooperatives to fund a "middle-mile" broadband network to help close gaps in service. The Fiber Utility Network will create a network that will connect almost 3000 miles of existing and new fiber infrastructure within a three-year period, Ivey's office said. Once connected, residents will have the ability to become a customer of last-mile broadband providers.
Ivey said expanding broadband is a journey, not a short trip, that ends with giving "everyone in Alabama, no matter where they live, the ability to be connected."
FORMER ALABAMA SHERIFF PLEADS GUILTY TO LYING TO BANK ABOUT LOAN
"In 2022, being able to be connected at home, work or on the on go is absolutely necessary, and this is certainly key to making that a reality," Ivey said.
Funds for the project are being provided through the American Rescue Plan, a sweeping COVID-19 rescue package signed into law by President Joe Biden.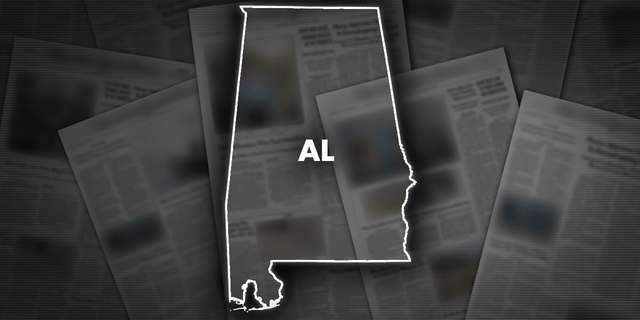 Alabama's governor awarded an $82.5 million grant for a project to expand broadband services in the state.
ALABAMA INMATES REFUSE TO WORK ON SECOND DAY OF STRIKE, STAFF SCRAMBLES TO KEEP FACILITY RUNNING
Senate Minority Leader Bobby Singleton, a Democrat from Greensboro, said rural areas are handicapped by the lack of access to high-speed internet that's become important for education, work and healthcare
"A lot of these children just don't have access to internet. We can't recruit businesses, because it's part of the package that they want, and also for health care. Telemedicine can now be deployed in our communities," Singleton said.
The eight co-ops include: Central Alabama, Coosa Valley, Covington, Cullman, Joe Wheeler, North Alabama, PowerSouth and Tombigbee.
ALABAMA HIGH SCHOOL PRINCIPLE FAILED TO TELL POLICE ABOUT STUDENT'S 'DEATH NOTEBOOK'
The Alabama Department of Economic and Community Affairs is administering the award through its Alabama Digital Expansion Division which was created to target ways to supply broadband services to unserved and underserved areas of Alabama.
| | | | | | | | | | | | | | | | | | | | | | | | | | | | | | |
| --- | --- | --- | --- | --- | --- | --- | --- | --- | --- | --- | --- | --- | --- | --- | --- | --- | --- | --- | --- | --- | --- | --- | --- | --- | --- | --- | --- | --- | --- |
| Pandemic Game Expansions _ In the Lab & On the Brink _ Bundle of 22.3★ / check it now at Amazon | Rebuilding Empires: How Best Buy and Other Retailers are Transforming and Competing in the Digital Age of Retailing$6.08 | Jeff Immelt and the New GE Way: Innovation, Transformation and Winning in the 21st Century$10.98 | Through the Dark Forest: Transforming Your Life in the Face of Death$15 | The Split History of Westward Expansion in the United States: A Perspectives Flip Book (Perspectives Flip Books)$8.95 | End Zones and Border Wars: The Era of American Expansion in the CFL$19.95 | Vision 3000: The Transformation of Humanity in the New Millenium check it now at Amazon | Everything Connects: How to Transform and Lead in the Age of Creativity, Innovation, and Sustainability$16.94 | Indie, Inc.: Miramax and the Transformation of Hollywood in the 1990s (Texas Film and Media Studies)3.0★ / $37.17 | Delta Empire: Lee Wilson and the Transformation of Agriculture in the New South (Making the Modern South) check it now at Amazon | Pragmatic Enterprise Architecture: Strategies to Transform Information Systems in the Era of Big Data$49.95 | The Transformation of Mathematics in the Early Mediterranean World: From Problems to Equations (Cambridge Classical Studies)$106.99 | Building a Global Learning Organization: Using TWI to Succeed with Strategic Workforce Expansion in the LEGO Group$52.95 | William Fogg Osgood at Harvard: Agent of a Transformation of Mathematics in the United States$17.99 | Seduction, Surrender, and Transformation: Emotional Engagement in the Analytic Process (Relational Perspectives Book Series) check it now at Amazon | Transformed and Renewed in the Presence of a Holy God check it now at Amazon | Magic Capes, Amazing Powers: Transforming Superhero Play in the Classroom check it now at Amazon | Change is Your Competitive Advantage: Strategies for Adapting, Transforming, and Succeeding in the New Business Reality$27.2 | Technology in the Hospital: Transforming Patient Care in the Early Twentieth Century$30 | The Narrative Covenant: Transformations of Genre in the Growth of Biblical Literature check it now at Amazon | The People and Their Peace: Legal Culture and the Transformation of Inequality in the Post-Revolutionary South check it now at Amazon | The Arab Awakening Unveiled: Understanding Transformations and Revolutions in the Middle East check it now at Amazon | Economic Expansion in the Byzantine Empire, 900-1200$44.99 | The Transformation of Work in the New Economy: Sociological Readings check it now at Amazon | 88 ideas for lucid dreaming: Self discovery and expansion in the closest infinity$11.31 | Indie, Inc.: Miramax and the Transformation of Hollywood in the 1990s (Texas Film and Media Studies Series) check it now at Amazon | In the Way of Nature: Ecology and Westward Expansion in the Poetry of Anne Bradstreet, Elizabeth Bishop & Amy Clampitt check it now at Amazon | Biology in the Nineteenth Century: Problems of Form, Function and Transformation (Cambridge Studies in the History of Science) check it now at Amazon | Christianity, Art and Transformation: Theological Aesthetics in the Struggle for Justice$88.99 | Thinking with Objects: The Transformation of Mechanics in the Seventeenth Century$34.95 |
Alabama Gov. Kay Ivey announces 'transformative' broadband expansion in the state have 946 words, post on www.foxnews.com at September 28, 2022. This is cached page on USA Posts. If you want remove this page, please contact us.